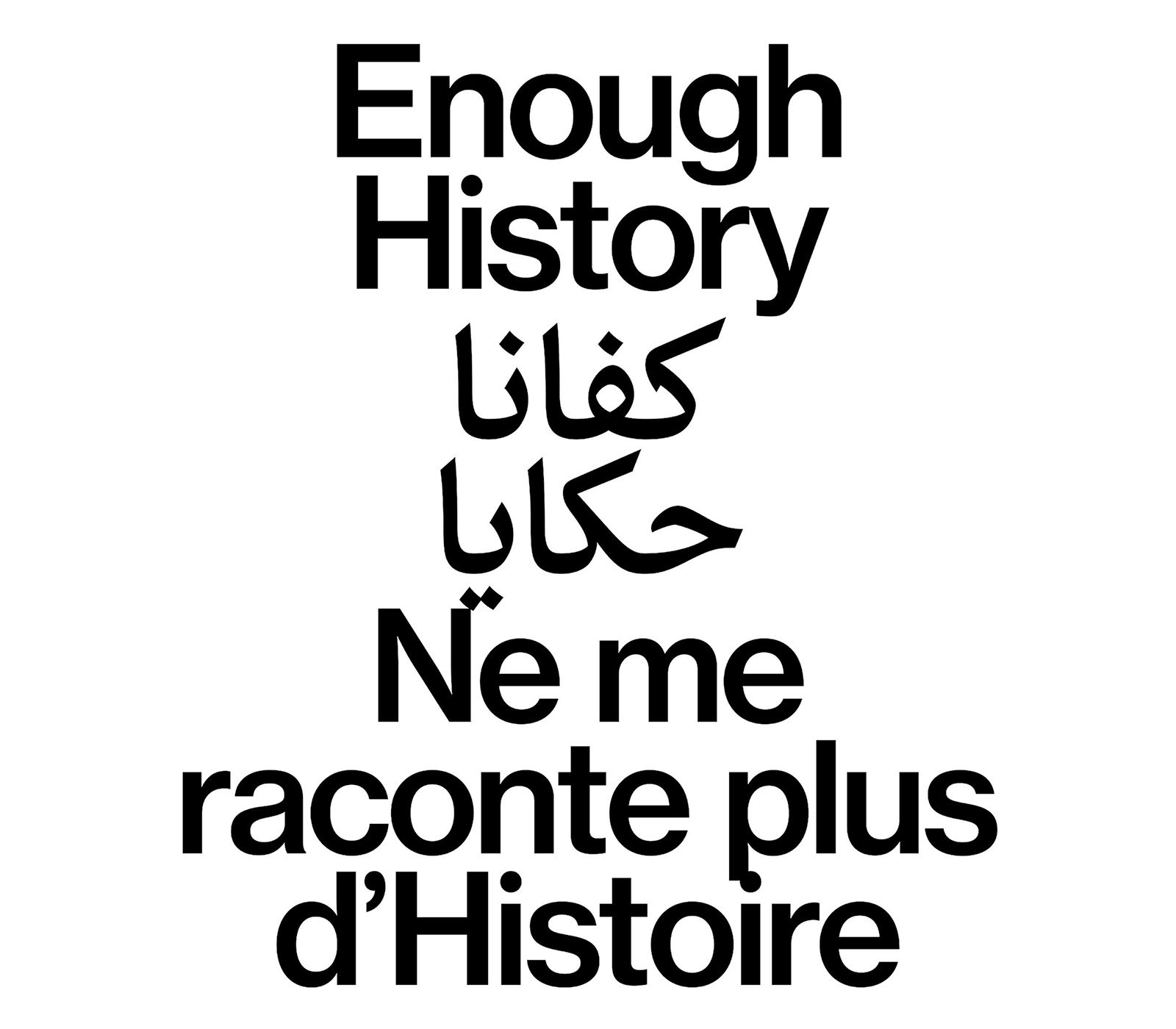 ---
Thursday November 3 at 6pm
Potential h/Histories
Online conversation with Ariella Aïsha Azoulay
In her book Potential History: Unlearning Imperialism (Verso 2019), scholar of political theory and photography Ariella Aïsha Azoulay offers various tactics in order to refuse the narrative order imposed by the dominant, western onto-epistemological framework; and craft "nonimperial grammars". As she writes: "Unlearning imperialism involves different types of "de-," such as decompressing and decoding; "re-," such as reversing and rewinding; and "un-" such as unlearning and undoing. (…) Such rehearsals in nonimperial political thinking and archival practice are not undertaken in preparation for an imminent day of reckoning, but rather as a mode of being with others differently."
This conversation with Ariella Aïsha Azoulay inaugurates Qalqalah قلقلة's Research Affiliation with Tanzquartier and allows us to sketch some of the theoretical and methodological questions that we would like to enact during the rest of the program.
Ariella Aïsha Azoulay, professor of Modern Culture and Media and of Comparative Literature, Brown University, film essayist and curator of archives and exhibitions. Selected books: Potential History: Unlearning Imperialism (Verso, 2019); Civil Imagination: The Political Ontology of Photography (Verso, 2012); exhibitions: Errata (Tapiès Foundation, 2019, HKW, Berlin, 2020), Enough! The Natural Violence of New World Order, (F/Stop photography festival, Leipzig, 2016); and films: Like a jewel in the hand (2022) and Un-documented: Undoing Imperial Plunder (2019).
Link to the conversation and more information here.


---
Thursday December 15 at 6pm
An infrastructural investigation of a worldly future
Film screening and conversation between Mohamed Abdelkarim (artist) & Salma Mochtari (curator)
In Mohamed Abdelkarim's recent work, fragmented fiction-narratives complicate the relationship between both notions of body and performativity by revisiting historical events and speculating future crises. He approaches moving image as a performative practice through which dissident bodies and unreliable stories come up against geopolitical infrastructures. Following the screening of selected short films, a conversation will take place between Mohamed Abdelkarim, curator and researcher Salma Mochtari (Qalqalah قلقلة) and the audience.
Mohamed Abdelkarim is a performer, filmmaker, and researcher. He considers performance as a research method and a practice through which he produces texts and images. He employs and reflects on performative acts like narrating, singing, detecting, doing, fictioning, and recently, speculating. His current umbrella project focuses on the agency of the landscape as a witness of "a history we missed and a future we did not attend yet". He is currently Ph.D. candidate at the Akademie der bildenden Künste in Vienna.